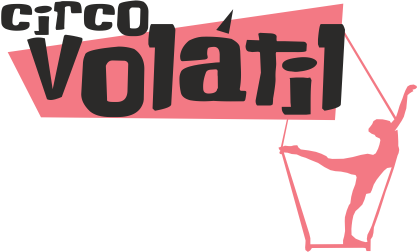 At Circo Volátil School we offer circus workshops for children from the age o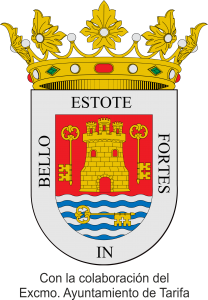 f 3 years. And for youths and adults of all ages!
With the support of the Sports Delegation of the Tarifa City Council.
Thanks to the support of the Sports Delegation of the Tarifa City Council, our workshops are held at the municipal sports centre "La Raqueta".
The goal of the circus workshops is to offer our students an initial contact with the circus disciplines, promoting team work and, above all, enjoying it.
Workshops for children consist of practice in different techniques: acrobatics, juggling, balance on objects and aerial techniques. Above all stand children safety and enjoyment. Workshops for youths and adults focus on acrobatics, both on the floor: somersaults, handstands, cartwheel, etc., and aerials: silk and trapeze.
I. Introduction to Circus Workshops: For children ages 3 to 7
As shown in the pictures, we approach circus techniques in a very fun and playful way. Circus skills help psychomotor development of children through amusement. Children safety is a must. Because a picture is worth a thousand words, here you have a small selection:
II. Circus Skills Workshops: For children ages 8 to 12
In these workshops we plunge in the following techniques: juggling, acrobatics, balance and aerials. Each one at his pace and manner, our students improve the skills needed to perform the exercises. This is an exciting process of body intelligence, accepting any possible limitation and discovering the abilities of their bodies, and enjoying it all the way through.
III. Aerial Acrobatics Workshops: For youths age 12 to 18
This workshop focuses on acrobatics, both on the floor and aerials, individually or in couples. Students will improve the basics of floor acrobatics: somersaults, handstands, pyramids, etc., and will increase body awareness for aerials: silk and trapeze. Participation, collaboration and cooperation in team work leads us to achieve great things!
IV. Aerial Acrobatics Workshops: For adults age 18 and over
This workshop focuses on aerials: silk and trapeze. Students will build strength and improve flexibility specific for these apparatus and will also create working routines.
Main goals of Circo Volátil workshops
 Develops creativity: Circus offers a lot of possible activities, which favours imagination.
Encourages cooperation: Circus skills often require assistance to accomplish certain exercises. This help is what boosts cooperation among teammates, incorporating a lot of positive values.
Encourages self-improvement: This activity motivates students to such a extent that they want to learn more and more and stimulates personal improvement.
Reinforces self-esteem: Achieving goals that seemed impossible strengthens the students' self-esteem powerfully, as they feel proud of themselves for this difficult to achieve success. Helping their peers in certain exercises makes them feel valuable and significant in the group.
Improves expressiveness: Every action for which the main element is the body and its movements is related to expressiveness. We will focus on this when preparing the end-of-year show.
Practices basic motor skills: By means of play; we will exercise flexibility, endurance, speed and strength. Circus specific motor skills will be required, such as power and balance, among others.
Improves body awareness: Circus trains many postures not adopted in current life, and this helps to increase body control and to know which particular part of your body to use or relax.
Boosts sociability: Activities that require a partner to be achieved promote sociability, interaction and togetherness.
If you need more details you can contact us here: